The Ballroom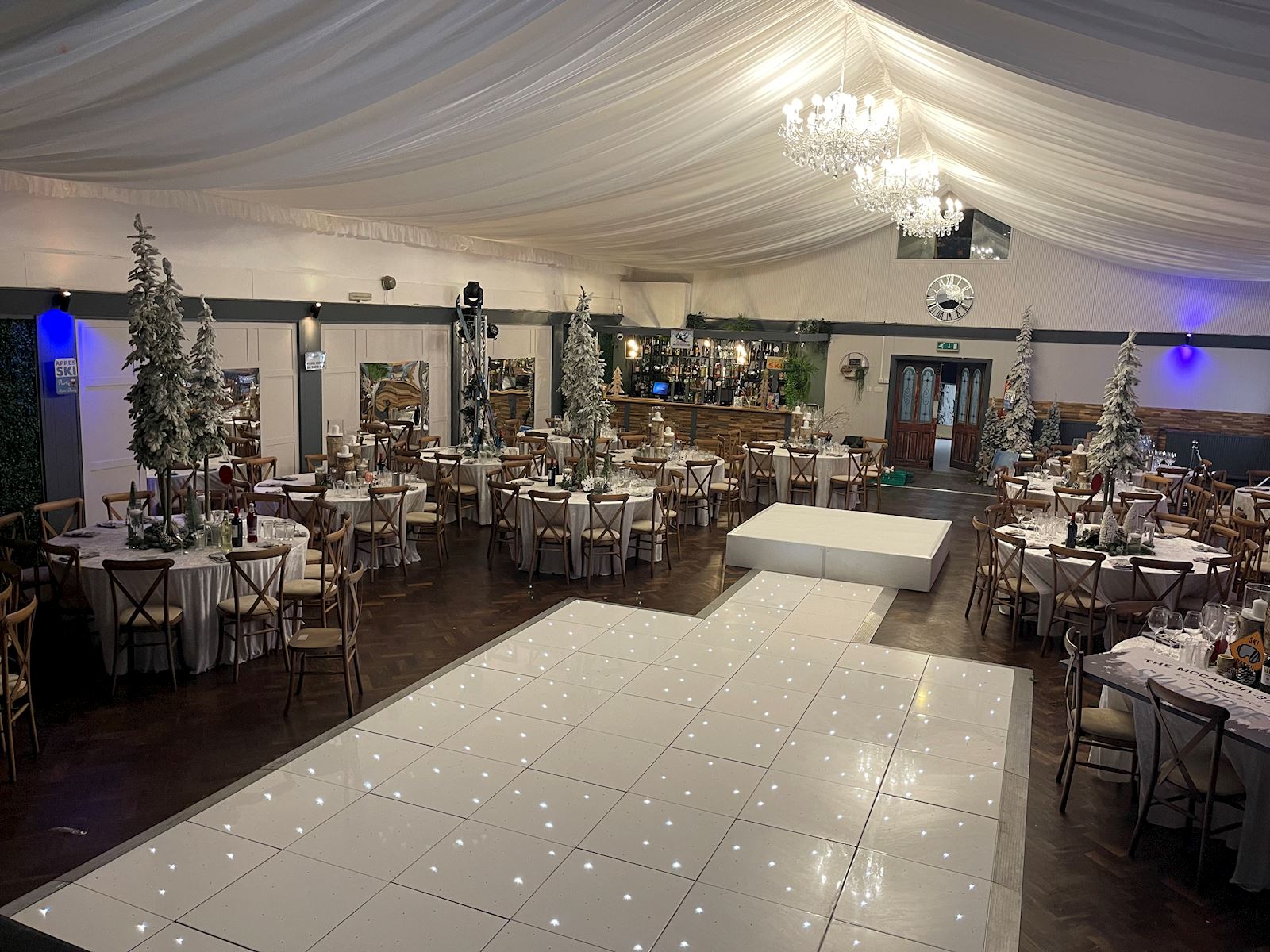 Our beautiful Ballroom is suitable for larger social events, such as wedding receptions, parties, dinners or dinner/dances, and large business gatherings. The polished wood floor is ideal for dancing.
Overall dimensions are 56ft x 40ft (17.1m x 12.2m). Seating can be provided in a variety of ways including:-
Theatre style rows for 200 people.
Large dining tables, each seating up to 10, for 180 people.
Disco/Dance layout with tables and chairs for 180 people.
The Ballroom includes a raised stage which is 32ft (9.8m) wide and 12ft (3.7m) deep. A PA system can be connected and there are stage lights and power points.
The Ballroom also boasts a "selfie wall" and its own private bar making it the perfect event space.