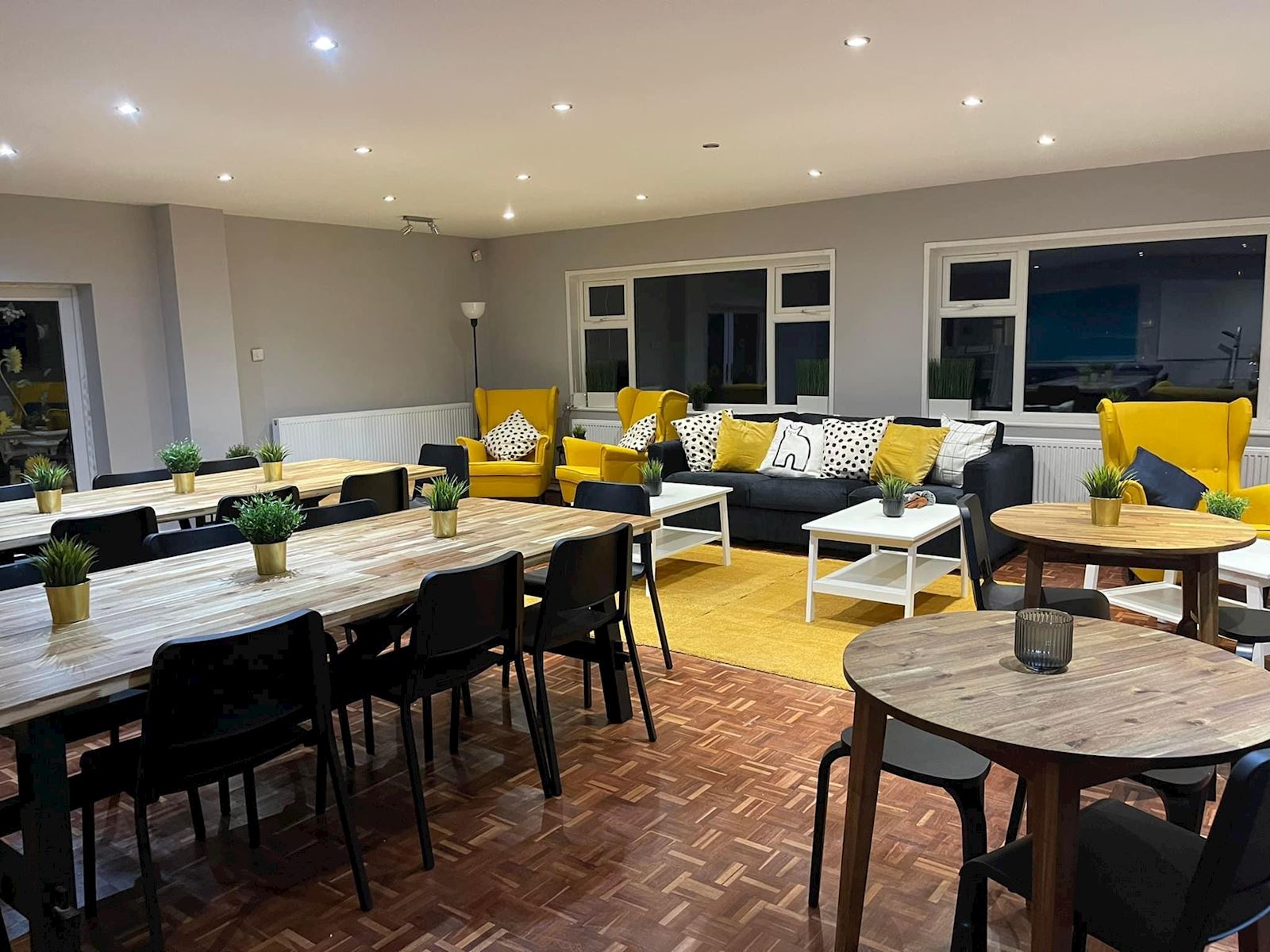 Sunflower Community Kitchen Opening Hours

| | |
| --- | --- |
| Monday | 9.00am - 7.30pm |
| Tuesday | 9.30am - 7.30pm |
| Wednesday | 9.30am - 4.30pm |
| Thursday | 9.30am - 7.30pm |
| Friday | 9.30am - 12.30pm |
| Saturday | 9.30 - 7.30pm |
| Sunday | 9.30 -12pm (Hatch only) |
The sunflower community kitchen is a not for profit organisation based at The Daten
It has been funded by the Ukrainian Family Hub Warrington and various private funders to provide the community with a hub for various community projects.
The café manager is a fully funded member of staff through the Ukrainian Family Hub, We have a number of other staff who work in the café and their wages are paid through the profits made by the café, we also have a wonderful team of volunteers whom the café could not operate without. We are also looking for more volunteers so if you have any free time and would love to come and help us all training will be provided.
The café renovation has been fully funded by the Ukrainian Family Hub and The Daten, it is also self-funding through the profits made at the café. Any money left after the costs of running the café, staff costs, stock costs etc will be put straight back into all of the community projects.
We have been incredibly fortunate to have had funding from various initiatives and private funders. IKEA has been hugely generous and donated the kitchen and the furniture for the café. Much of the work has been done by volunteers and by local trades people, we can't thank them enough.